MAIN TASKS
Check-in, Ticketing, Gate Service
Special Service (Wheel Chair etc)
Guidance & Handling at arrival area
Handling of lost, delayed or damaged baggage
Operations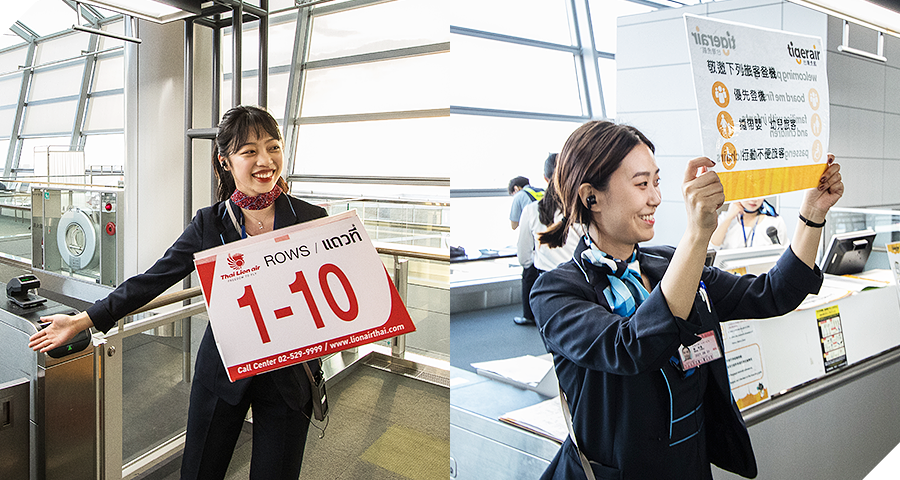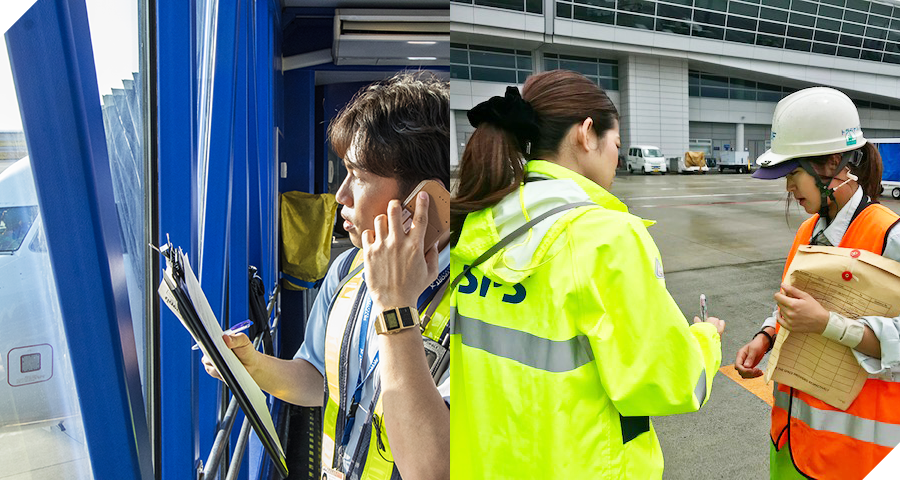 Message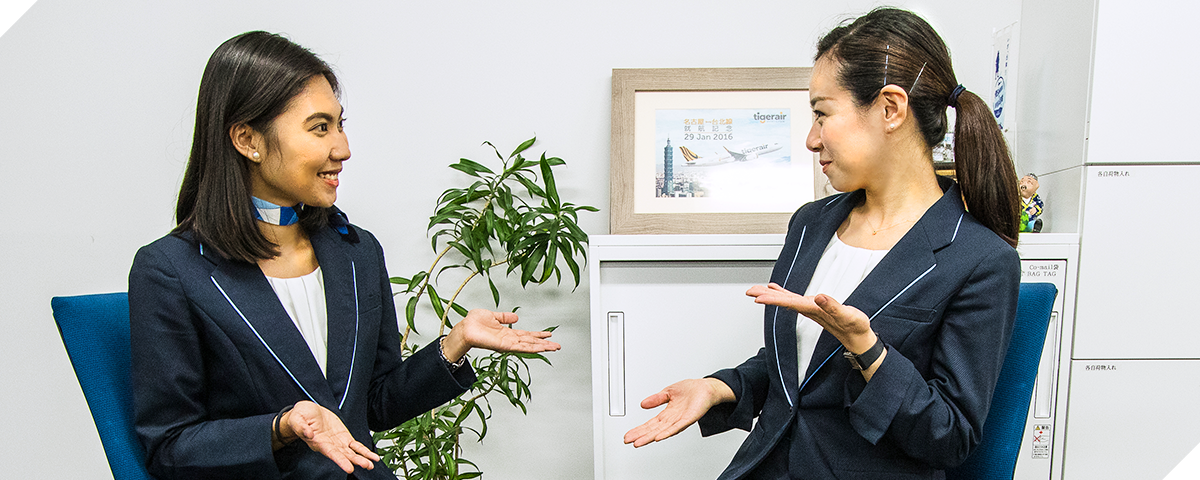 Greetings!
Welcome and thank you for visiting the homepage of Skyport Service!
Skyport Service Co. Ltd. is a start-up company that has a strong determination to be the best ground handling agent at Chubu Centrair International Airport.
Now,we would like to share with everyone more about our firm and the services that we offer such as our work flow or how we work as a team.

My name is Mio Kako and I am a passenger service agent at Skyport Service. I am mainly in charge for the check-in, boarding, and arrival handling of Tigerair Taiwan. Today, I am going to share with you everything about my department!
Hi there! I am Keiko Fujiwara and I recently joined this February. I'm really excited to talk about our company, SPS! This is a company full of determination and they have an amazing staff that you can rely onto!
For example, during check-in you will notice that all SPS staffs implements a positive attitude and are very accommodating towards their customers. They are the people that you can rely on and ask for help anytime!


We might be doing the same work routine everyday but it is very important to make each customer feel special as well as provide them accurate information for a safe and smooth experience. Not only that, but communication with your fellow colleague is one of the factors that will bring the best out of the team!
Indeed teamwork plays an important role! Sharing new information, listening to the opinion of others and resolving an issue together can greatly contribute for a better handling procedure.


That's right! When a miss occurs it becomes the responsibility of all the staff. Therefore a general follow up for everybody is proceeded. And the office has a very friendly atmosphere right?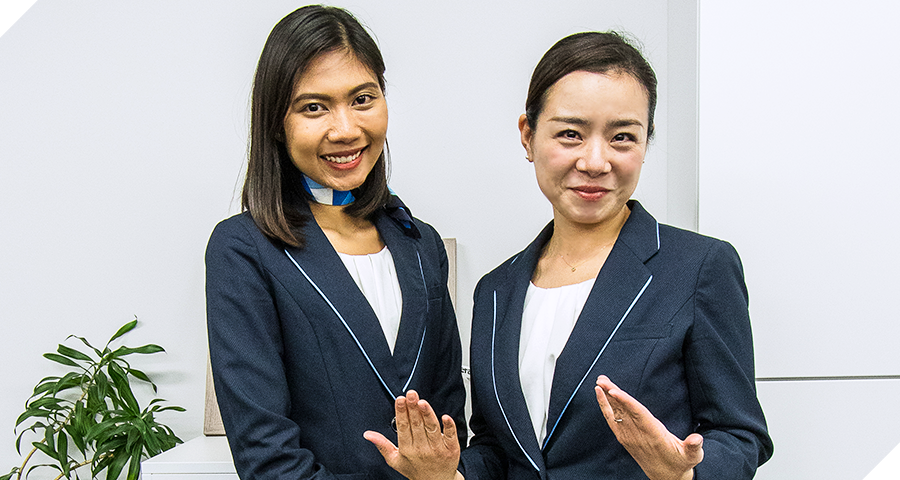 I definitely agree with you! Everyone has a wonderful relationship with each other where you can have a comfortable conversation with your supervisors as well as with your colleagues.


Correct!(Laughs) Because transparency and cooperation will lead to a fruitful relationship with you fellow colleagues. With everyone having the same goal, we are likely to build a strong company!
We hope that Ms. Fujiwara and Ms. Kako was able to help you get a glimpse of how we are as a team!