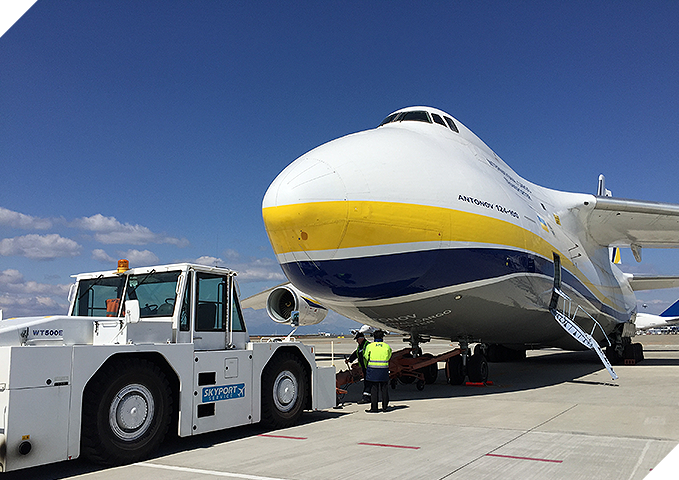 Speedy loading & unloading on arrival & departure while ensuring safety procedures
MAIN TASKS
* Loading & Unloading
* Marshalling & Towing of Aircraft
* Toilet & Water Services
* De-icing & Anti-icing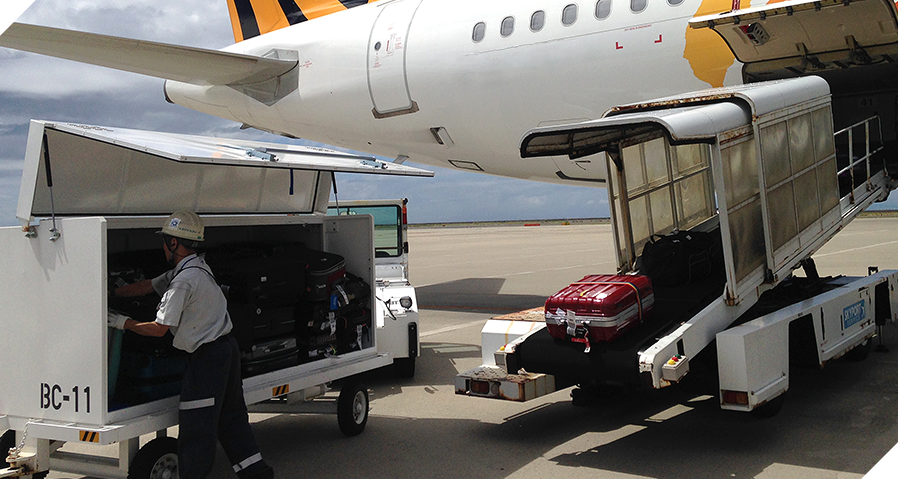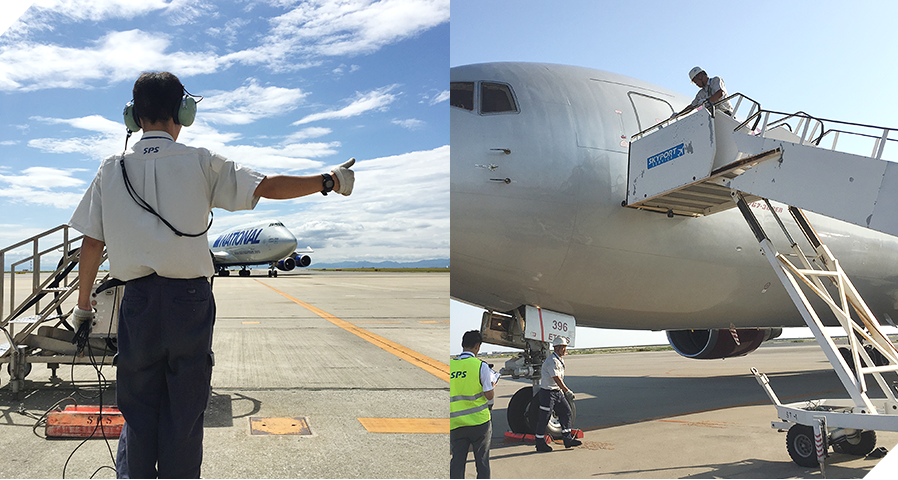 Direct pilots where to park aircraft on the apron and establish communication with the cockpit when aircraft is on full-stop.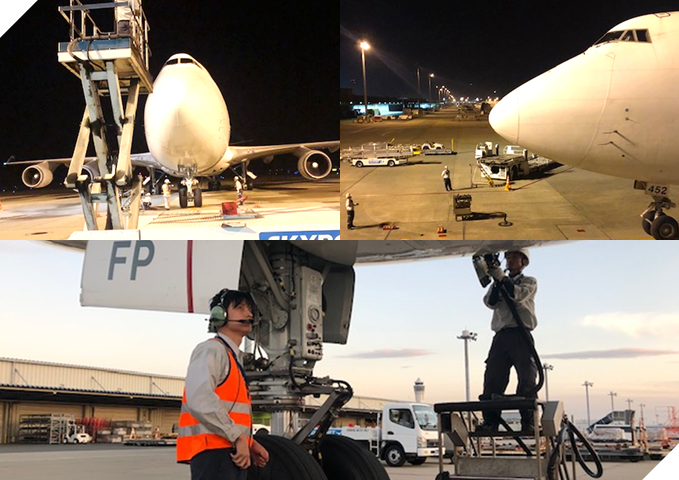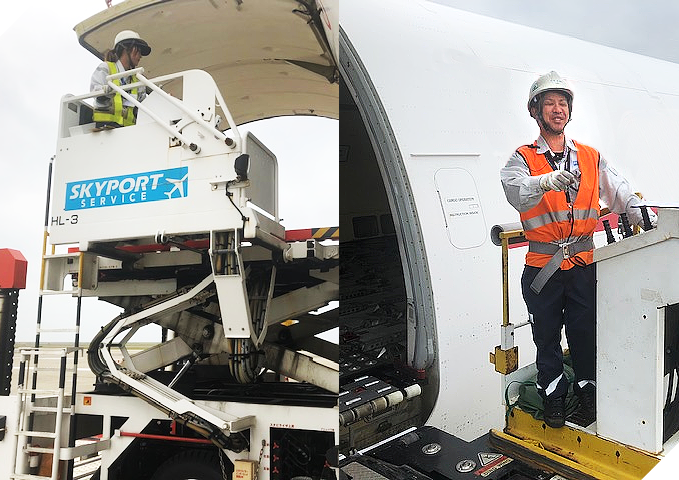 Introduction on the equipment we use
STEP car [vehicle with stairs for crew/passengers' embarkation/disembarkation

MDL
* Main Deck Loader [Equipment used for loading and unloading of ULD into the main top deck]

HL
* High lift loader [Equipment used for loading / unloading of ULD into the lower deck]

BL
* Belt loader [Equipment used for loading and unloading baggage for bulk-loading aircrafts]

PB
* Pushback car [Equipment used connected to a tow-bar between the tug and the aircraft to push an aircraft away from the spot, when it is ready to leave]
We always carry out safety at work while strictly observing warning calls and confirmations.
Remove the lock that secures the ULD and move it with a PDU (Power Drive Unit).
Moving through the door and transferring to the MDL down to the ground.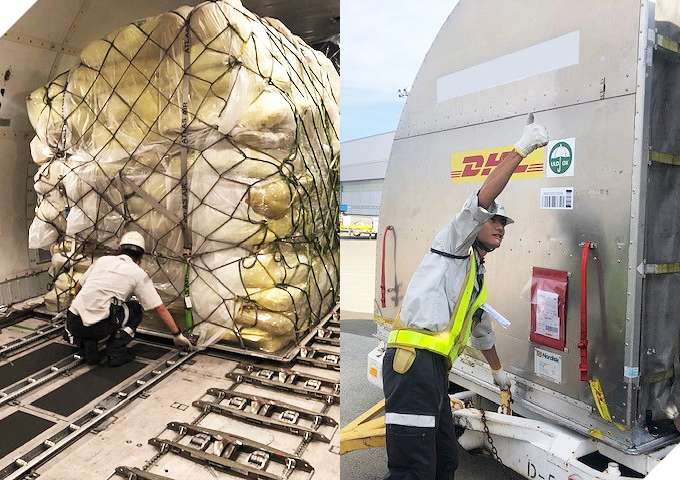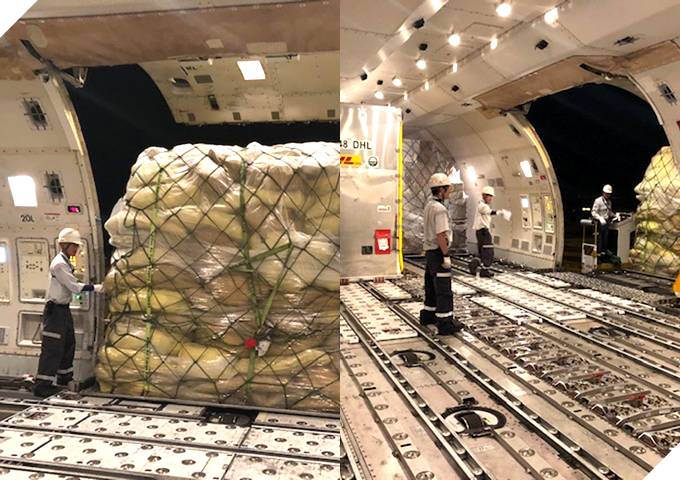 ULD transfer to dolly and transporting.
As always, safety checks are strictly adhered to!
[Maintenance Support] Adding 1 can (about 1L) of engine oil.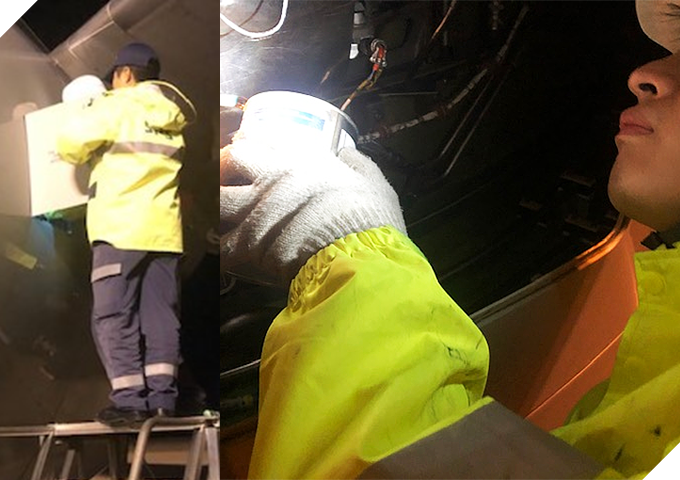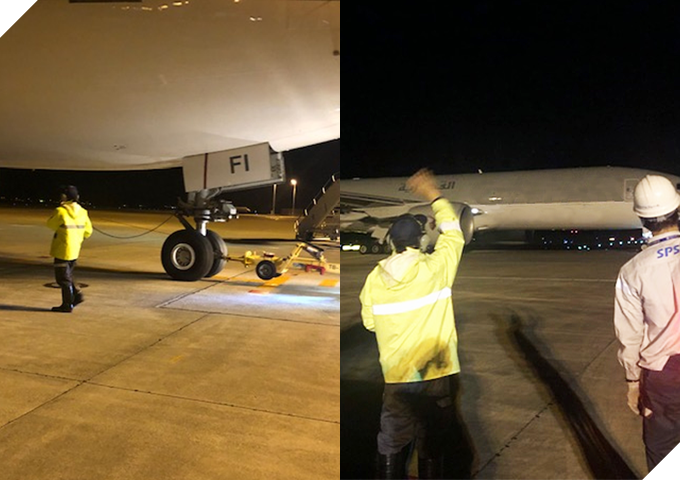 Having given instructions from the cockpit to "Push back approved. for runway 36", finally waving off.